Are you looking for the best calming treats for dogs?
Anxiety in dogs is just as challenging and complicated to get rid of as in humans. Many nervous pets go untreated because of a lack of awareness, turning anxiety into a behavioral problem. As a result, the veterinarian may prescribe anxiety meds like sedatives and tranquilizers.
You need not worry about side effects and can stop asking, "Are anxiety treats safe for dogs?" Because you can opt for natural supplements to get rid of your dog's anxiety. Check out these calming treats for dogs.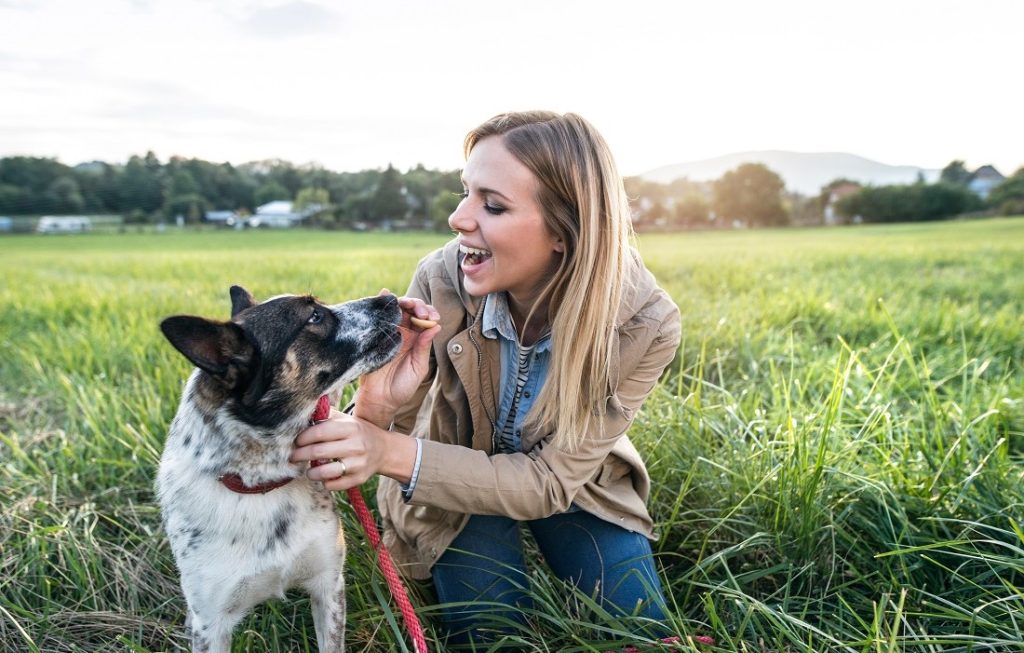 What To Feed Your Dog? 
Let's answer your question: What can I give my dog to help with anxiety?
Calming treats for dogs are non-medicinal cures that help relieve anxiety. These come in various forms, such as oils, chews, supplement pills, and spreads. So let's look at the best calming treats for dogs with separation anxiety.
Natural Oils
Cannabidiol is a substance found in the Cannabis sativa plant, generally known as "hemp" or "cannabis." Also called "CBD oil," it is gradually becoming a popular anxiety treatment option for dogs and cats.
The oil can be administered as treats, pills, or drops or applied topically. Among dogs, the common application of CBD oil is for anxiety relief and injury pain. It also has a calming impact on common skin diseases or minor irritations. CBD oil has also been used to treat dogs that suffer from seizures or have been diagnosed with cancer.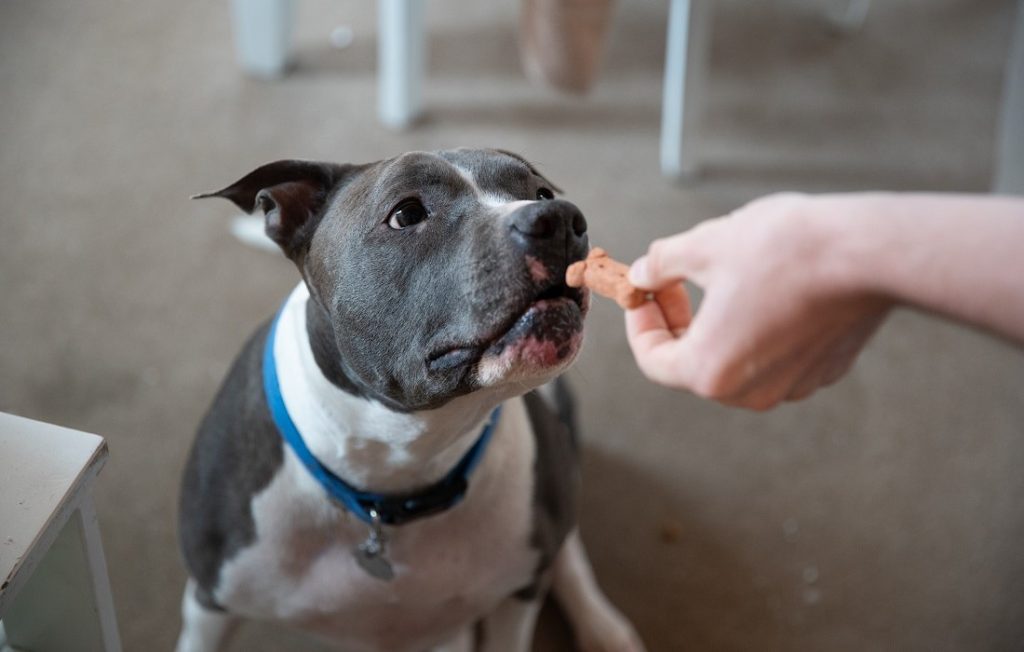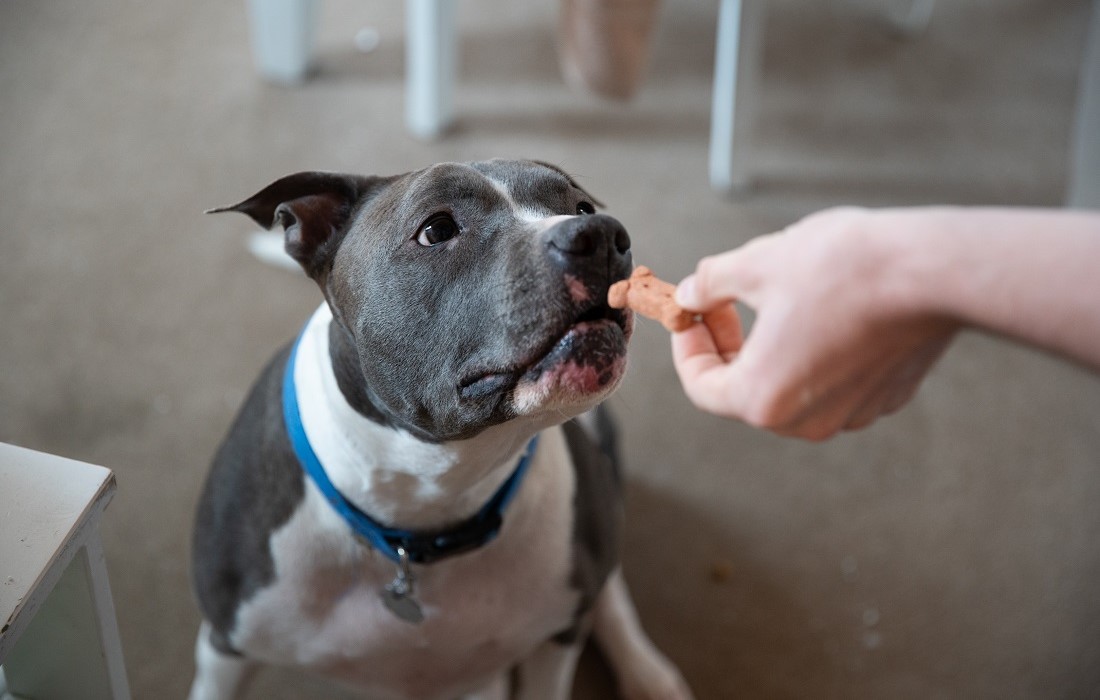 Calming Chews
Not every dog has the same bite strength, so it's essential to know if your dog prefers hard or soft chews. Chewing soothes dogs, just as thumb sucking does to newborn babies. Therefore, using chews is beneficial in multiple ways.
What do calming treats do for dogs? Besides helping with their oral health, these treats can relieve their anxiety, depending on their stress-relieving ingredients.
Chews come in bacon and chicken flavors that dogs enjoy. Another flavor is menthol, which contains peppermint, kelp, and rosemary extracts that help keep your dog's breath fresh.

Calming Foods
Can I give my dog calming treats every day? The answer is a definite yes. Note, however, that doing so may bore your dog. Aside from adding treats, oils, and supplements to your dog's diet, you can also feed it regularly with calming pet foods.
Calming dog foods contain proteins, which contain amino acids that a dog's body needs. As much as possible, feed your dogs daily with these:
Beef, pork, and lamb

Breast meat of chicken and turkey

Seafood, such as tuna, sardines, and crab

Dairy products, such as milk, cheese, and cooked eggs

Nuts and seeds, such as pumpkin,

chia

, sesame, and sunflower

Fruits and vegetables, such as blueberry, pineapple, and broccoli
Be extra mindful when giving your dog regular food. Although some foods are healthy for humans, they can be dangerous to dogs. If your dog accidentally ingests potentially toxic food, attend to it immediately. Call the veterinarian and ask for instructions. The vet will let you intervene by making your dog throw up at times.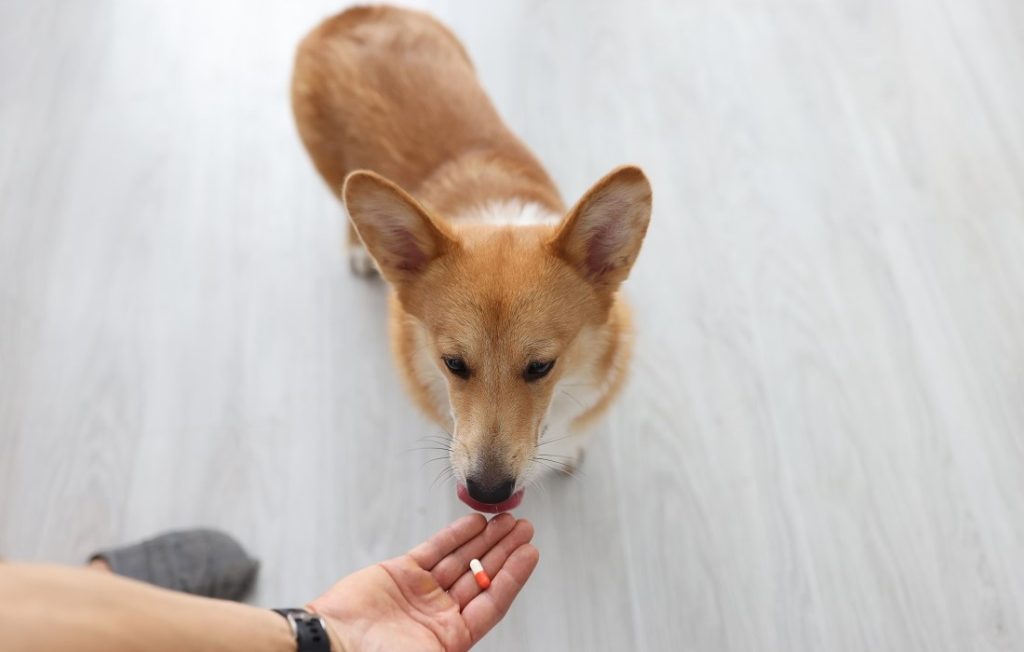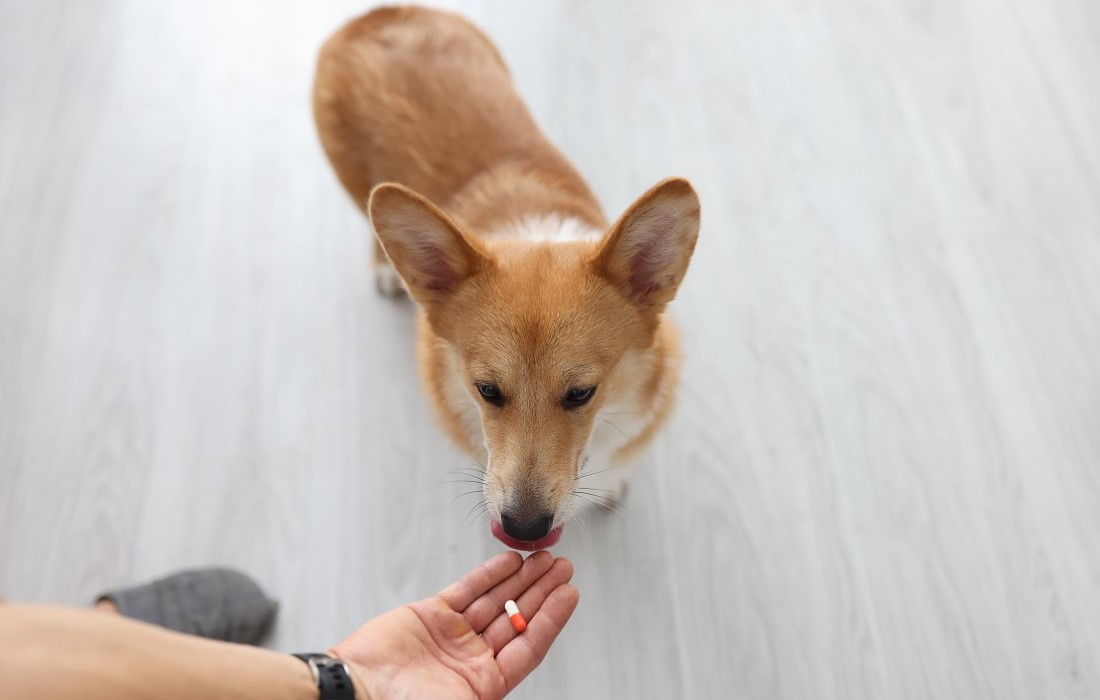 Supplement Capsules
Supplements are ideal treats to include in your dog's diet if it develops anxiety due to separation or a traumatic experience. These capsules contain herbs and vitamins as active components. Chamomile, valerian root, colostrum, thiamine, L-tryptophan, melatonin, and hemp seed are examples.
Chamomile and valerian roots are natural sedatives. Colostrum from milk and the amino acids thiamine and L-tryptophan from turkey help induce sleep. Melatonin is a hormone that helps calm the nerves. Organic hemp and hemp oil are good for treating stress and pain.
Trivia: Do you have a hard time putting your dog into a deep slumber? The effect of the melatonin hormone plus the scent of lavender will allow it to sleep throughout the night.
Some supplements also contain ginger, which is best for dogs with sensitive stomachs. These are frequently prescribed not only for anxiety but also for travel-related stress. The scent of ginger is regarded as a natural cure for vehicle sickness among dogs, making trips stress-free.

Peanut Butter
I can't think of any dog who doesn't like peanut butter. Peanut butter as an anxiety treatment has the relaxing benefits of chamomile and melatonin, which helps dogs relax. This treat is also free of xylitol, a highly harmful artificial sweetener for dogs.
Like chewing, licking is a natural way for dogs to unwind. So why not make feeding a little bit more fun? Go ahead and treat your dog to a licking mat, too. It is a perfect companion to peanut butter or any jam that your dog likes. So let your dog indulge and lick his worries away.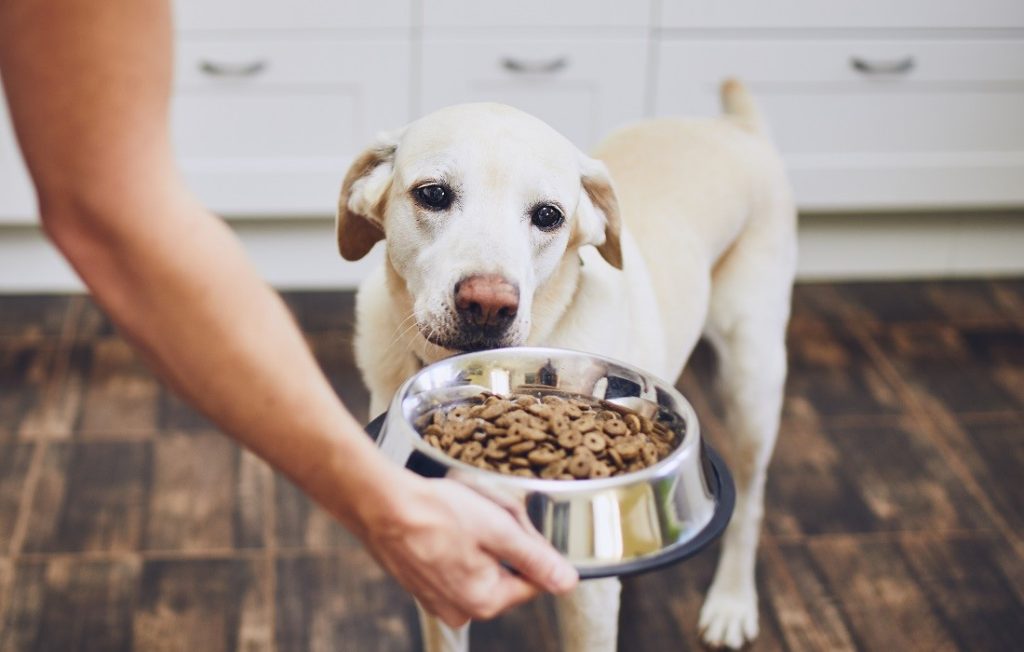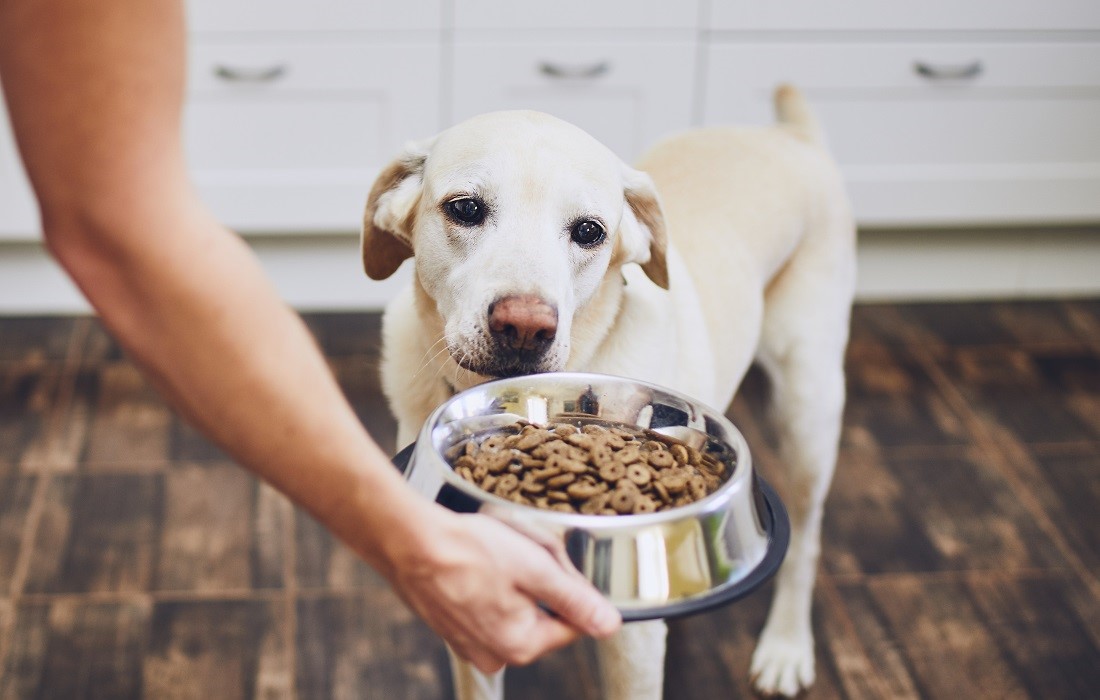 How To Feed Your Dog?
Aside from the usual food bowls and licking mats, there are a few more ways to feed your dog. Look for food dispensers that also serve as slow feeders. You can try this automatic treat dispenser if you feel that boredom is a big issue.
If you have a hard time regularly feeding your dog, an automatic treat feeder may work. It is also beneficial to owners who are often busy or leave the house for work. Placing one of these on the floor before you go in the morning can keep your dog engaged for minutes or even half an hour.
Dogs that suffer from anxiety may break their eating patterns or even lose interest in eating. Automatic slow feeders come in different forms, some even look like toys, providing mental and physical stimulation. So let your dog get excited about eating, look forward to mealtime, and have fun with a creative feeding experience.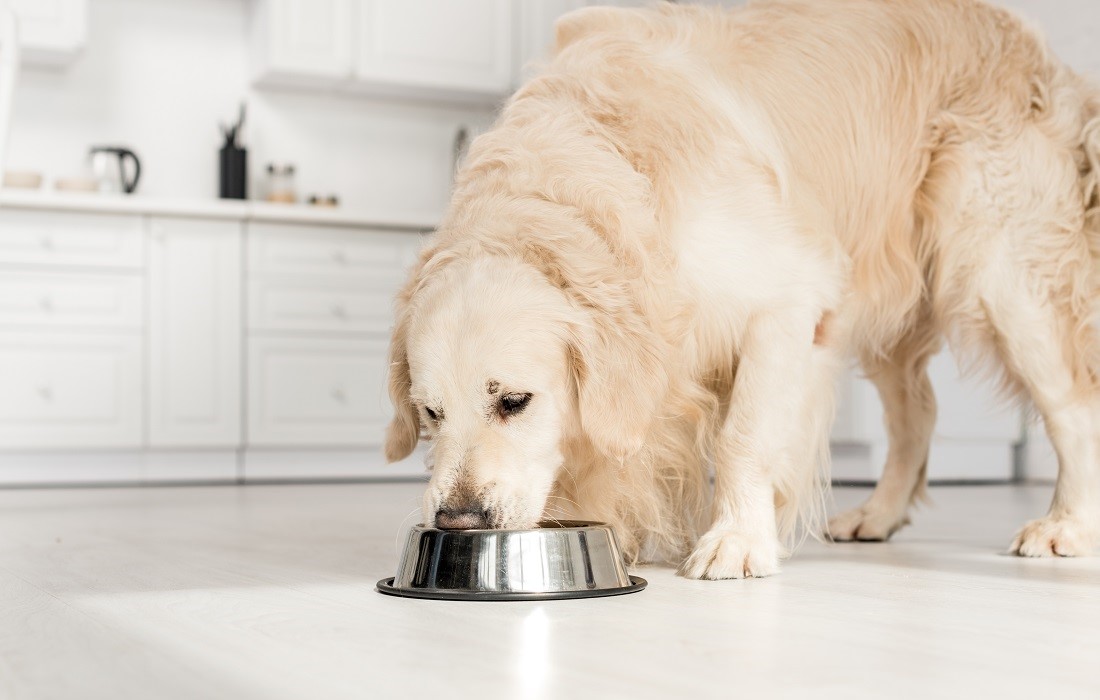 Many pet owners are interested in treating their dog's anxiety without turning to medicines. And if you're one of them, that's perfectly normal. We know you only want the best for your pet.
We hope this list helped you choose the best treats to get rid of your dog's anxiety. Dog anxiety affects all breeds but differs from one dog to another. Consult your veterinarian before administering any supplement or introducing calming treats for dogs to ensure that you're giving your pet the right amount.